| | |
| --- | --- |
| Last Update April 30, 2018 | |
Our Classroom Economy
Each student can earn Classroom Dojo points in two different ways:
1. Paycheck for their classroom job
2. Bonuses

They will need to use this "money" to pay rent for their desk. To make enough to pay their rent, each student will need to earn bonuses. Bonuses are given for a variety of reasons, such as turning homework in, helping another student, having a clean desk, high grades, walking through the halls quietly, etc.

In addition to bonuses, students can also earn Fines. Fines are given for actions such as a messy desk, tardiness to class, not turning homework in, talking, etc.

At the end of each week, they will do one of the following before the end-of-the-month auction.
1. Receive Paycheck/Bonuses.
2. Getting and Paying Fines
3. Pay Rent

The auction at the end of the month will allow the students to bid on several prizes. To participate in the auction, the student needs to be able to pay for their desk rent and have extra Dojo points to bid with.

If you would like to donate prizes ranging from $1 to $5 for our auction, please let me know.
Powered by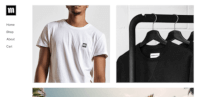 Create your own unique website with customizable templates.